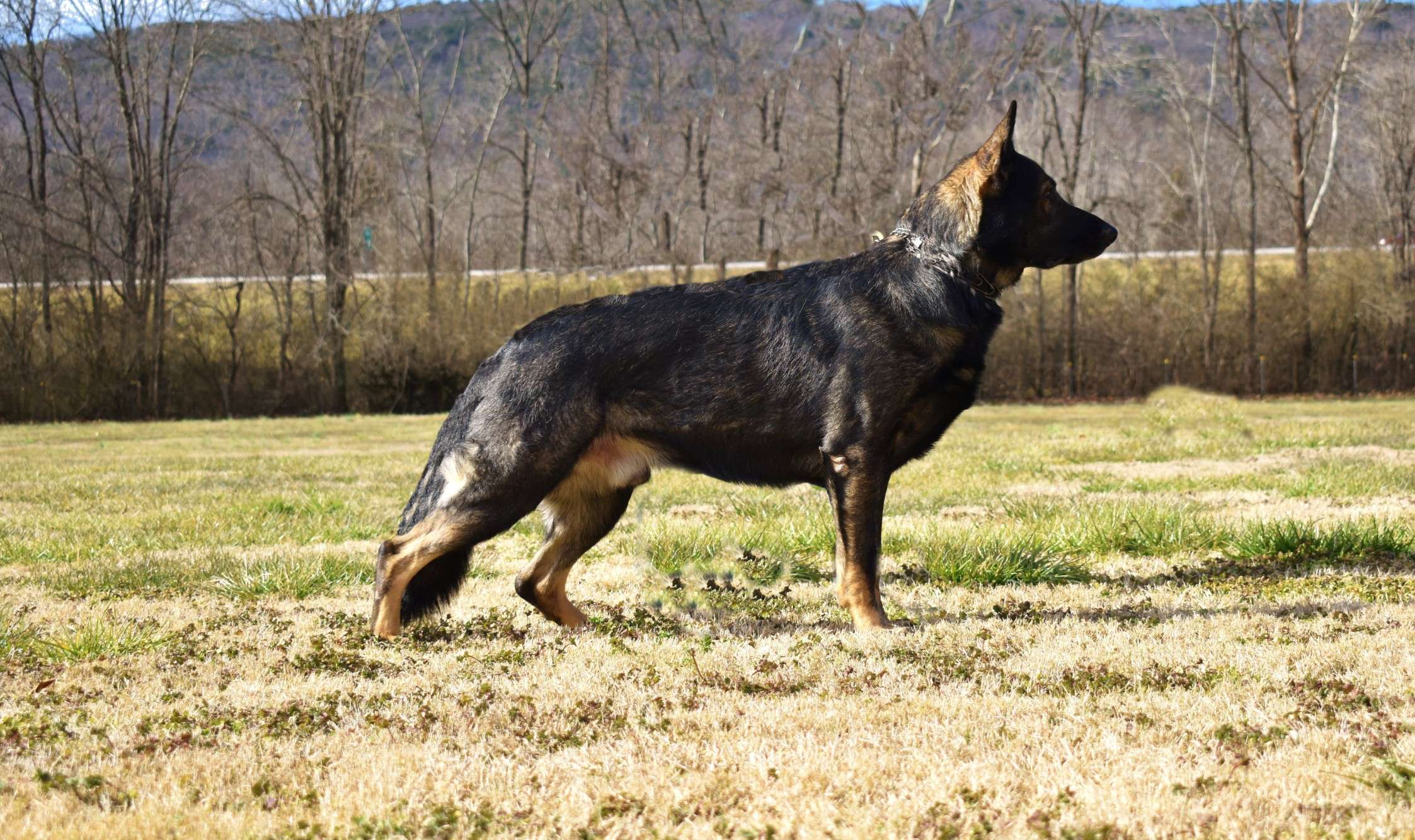 Camelot's Galactic Warrior "Groot"
DJ, DSX, AS, DM, PSD-NE, PSD-ND, PSD-NS, PSD- NC, PSD-NB, SDN, PSD-AE, PSD-AD, PSD-AC, PSD-AS, PSD-AB, SDA, NW1, NW2-P NW3
Groot is from our breeding between Talon and RedRum, he is an amazing dog, with next level working drive. He has found his calling in nosework and is doing very well at it. He is currently working toward his Excellent title with Performance Scent dogs, Groot earned his NW2 with NACSW in Feb 2022, he earned the title with a Pronounced overall search and a 1st place in Containers. Groot earned his NW3 in Oct of 2022, He placed first place overall, he placed first in interirors and 3rd place in containers. This boy is on fire! Groot is a dog that does multiple sports, He is excelling in dock diving, he earned an invitation to compete at NADD Regionals this year and placed in the top 10 for all Regions, 3rd overall and earned an invitation to the NADD National Showcase. Did I say he enjoys bitework as well. He is an exceptional dog with excellent versatility. He has some of the best orthopedics in my program with a Pennhip score of .13/.24, his OFA good hips and Normal elbows. He is also DM clear. He is producing his nose in his offspring. His daughter from my breeding with Danti, Pippa just earned her NW1 placed 3rd overall with a first place in containers and a pronounced overall. She is only 17 months old. So he is producing excellent genetics for nosework. He is producing some gorgeous pups as well. Groot has a full health screening from Embark as well is 100% clear for all of his Breed Health testing.
Redrum von den Sportwaffen

Cero Jivo IPO3

G

Hoky Va-Pe IPO3, SCHH3, ZVV3, WM FCI, WUSV

SG

Cita Ben-Ju IPO3

V

Laila Belle von den Sportwaffen IPO3 FH BHOT

SG1

Stuka vom Enckhausen SchH1 IPO3 FH

SG

Jenny von der Längerts SchH1

Camelot's Dark Knight FO, PA, P1,PDC, PSA1

Elite Tactical K9 Mace

Chyna Von Haus Cimmerian

Camelot's Shining Victory

Camelot's Lord Brom FO, PA, P1

Camelot's Lady Guinevere FO, PA