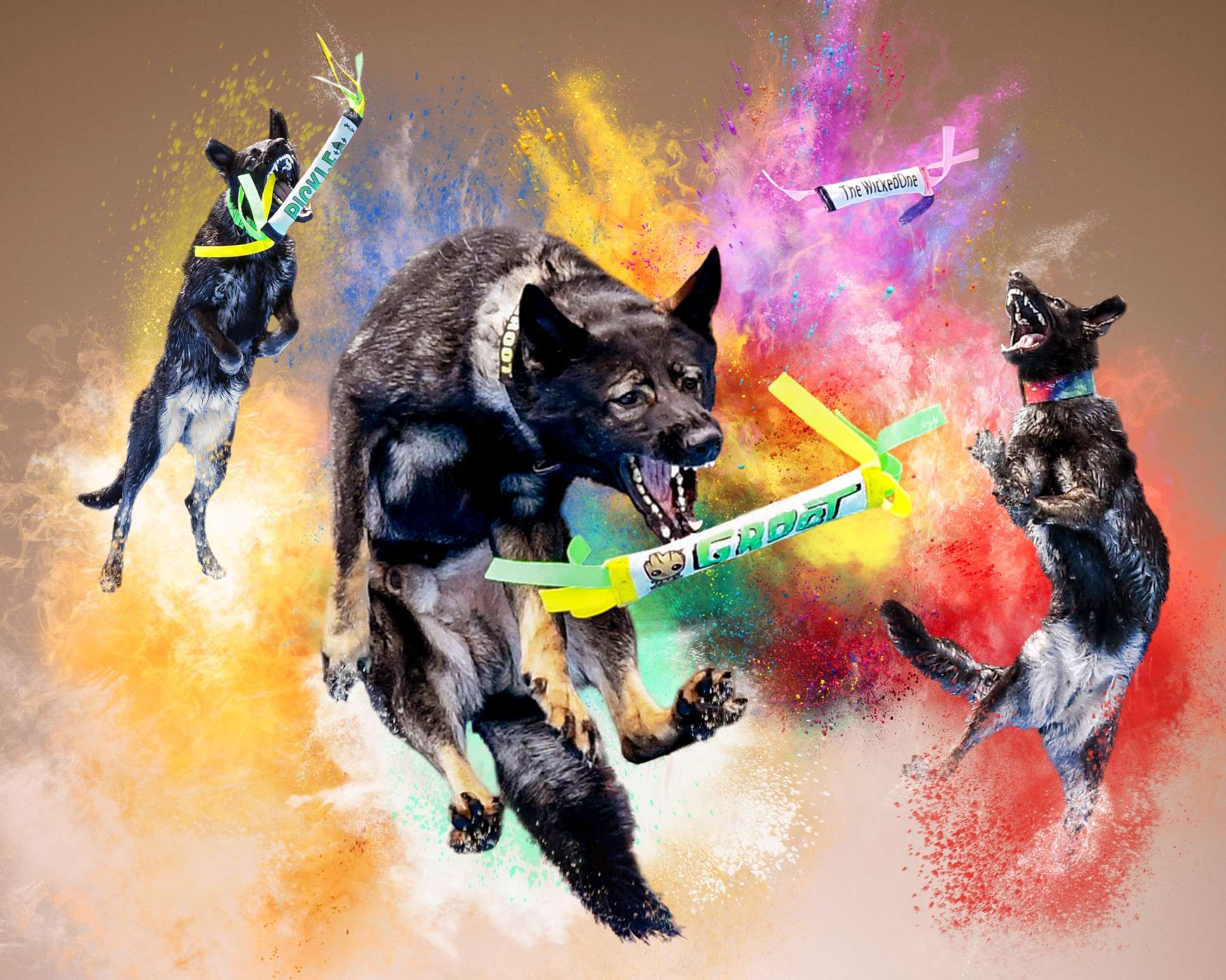 Our Beginning
I started with German Shepherds at the ripe old age of three, as you can see from the black and white photos, I am telling my age. His name was Shadow and he was my constant companion and best friend. As you can see wherever I was that is where you would find Shadow. My next German shepherd was Max. Max was the shepherd that influenced my future. His look and temperament were the qualities I wanted when I started my search for a German Shepherd much later in life. He was extremely smart and would do anything I ask him to do. I would sneak him into the house at night to sleep in the bed with me, he came in through my bedroom window. It never ceased to amaze me how high he could jump. We had Max until we were sent overseas, my dad was in the Navy and we could not take Max with us, when we left the states. I was heartbroken to leave him behind. Many years later, when I began to search for a German shepherd, I had a specific look in mind. When I found Lance, I fell instantly in love! Can you see why? After losing Lance, once again another phenomenal dog with the same looks and qualities came into my life. Timmy is so much like Lance and Max it's almost scary.
I had many other breeds during my lifetime including a Doberman, Husky, Australian Shepherd, and many more, I never found the connection with another breed like I had with my German Shepherds. Once you have had a Shepherd there is no other breed that can compare. I had my first litter of puppies at the tender age of sixteen, with my St. Bernard, "Freckles" . It was my first real experience with puppies, the joys and the heartaches. Although it was a real learning experience for me, I was hooked, I couldn't resist those sweet little babies. I have raised many litters of puppies over the years with several different breeds, but I came back to the breed I loved the most.
Sir Lancelot, FO, PA (King of the Castle)ge
Lance was the heart and soul of Camelot Shepherds. He was our first and will always be my first love. We lost Lancelot in 2011 and he is deeply missed. Lance had a phenomenal pedigree, He was the grandson of Taco 'T Palmaleinehof who was imported from Belgium with a Schutzhund III title at age two. He has three World Schutzhund champions in his first (three) generations. Lance was the first competition dog, that I trained and from that point I was hooked. I can't say he was the easiest dog I have ever trained, but I learned a great deal from the mistakes I made with him. He was so tolerant of my lack of skills. Together we were a great team. We worked really hard, we failed our first time out, but Lance earned his Family Obedience title as well as his Protection Alert title with Service dogs of America in 2008. This was a first for both of us, my first competition as both a handler and a trainer, but as they say the rest is history... Lance was the beginning, I have earned a total of 17 titles on several different dogs in the last five years, with many more to come, I hope.
Lancelot is the reason we decided to start breeding German shepherds. His story is one that will change the way you look at this breed. I have a handicapped son, he had gone many years without having any seizures, Lance had an uncanny bond with Chris from the very beginning. Lance was about 7 months old when he woke me early one morning, he was whining and pawing at my bedroom door, I thought he wanted to go outside, I opened the door and he went to Chris' door and whined and pawed at his door until I opened it. Chris was having a seizure. Lance had picked up on the seizure through two closed doors and he was only 7 months old. He woke me again a couple of months later, Chris was having another seizure. He also woke us up when Chris had a nose bleed in his sleep. This is a dog that was still a pup and had not been professionally trained, it was just a natural instinct for him. We feel that God truly blessed us with Lance, in that I feel he saved Chris' life on more than one occasion. I did not hear Chris the night of the seizure and I don't think he would have made it though the night if Lance had not let us know. This is what this breed is all about and WHY we breed German Shepherds. We want to share this gift with others and feel that God has blessed us in allowing us to do so. There are several of our puppies that are working assistance dogs and doing the job, that God and Lance inspired us to share.
After training and competing in dog sports for 9 years, I decided to go back to school and get my Master Trainer certification to further my knowledge of dog training. I am now a certified master trainer and have the ability to train dogs for all types of work. Obedience, Scent work, Tracking, Retrieval and Assistance dogs, I also earned my endorsement in Behavior modification. So we have added extensive training options to our kennel. See our Training Services for more info.