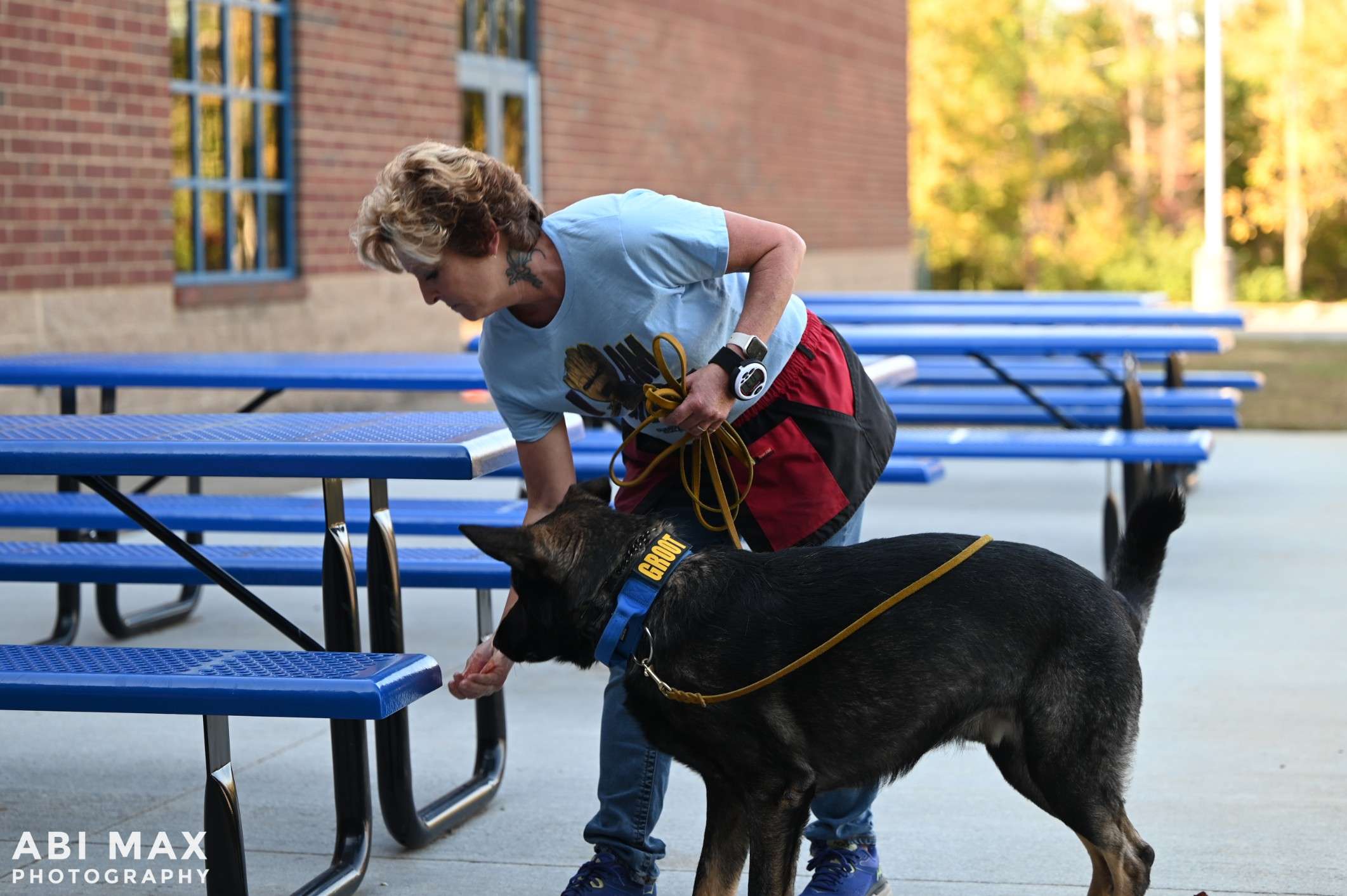 About Us
We are not a large kennel. All of our dogs and puppies are raised in our home as a part of our family. They come and go inside our home and have 4 acres to run on freely. They are not kept in a kennel throughout the day. I am at home with them and their puppies. We feel that early handling and socialization is the key to developing a rock solid temperament, both puppies and adults have my full attention. Our primary focus is on orthopedic soundness and solid temperament. We want your German shepherd puppy to live a long and healthy life with you and your family. Although we have grown in the last couple of years, we still keep our furry children in the house and they all continue to run as one large pack. We typically do not breed outside our kennel, because we feel we have better control of what our dogs are producing both in temperament and orthopedics. We have raised now 4 generations of our own dogs and our breeding program is rock solid with consistent orthopedics and temperament as well as working drive and ability. We have raised all of our dogs from the time they were puppies. They have been socialized, trained and developed by us in a family / home environment. We feel that this edge in knowing exactly what we are breeding allows us to produce quality working and family dogs. Our approach to our breeding program is producing dogs that are orthopedically sound, have strong nerve and rock solid temperament with amazing consistency. This is what separates us from other kennels. We also offer training for you and your new puppy. Angie is a certified master trainer and can help you with all of your dog training needs. We are a full service boarding facility as well, so your puppy can return to stay with us when you are on vacation or anytime you need us.

To see our Knights for Stud visit the stud page and to see our Ladies, both young and old, see Camelot's ladies.

We have also expanded our kennel to include the Belgian Malinois and German Shepherd Cross or Shepinois, we have been very pleased with the trainability of the breed as well as the loving family dogs they are capable of being. To see more information on the Shepinois and the upcoming breeding we have scheduled please see the Shepinois page.

If you would like to visit and play with our knights and ladies feel free to call. We welcome visitors with the royal treatment.
We raise puppies in a home environment with significant social interaction and environmental stimulus. They are not kept in a kennel or in the back yard.
This helps shape their temperament in the right direction.
Then needed, is a loving responsible owner along with a lot of understanding and care for the completion of a successful pet.

With all this, this gives the breed its rightful tribute. "Man's Best Friend"
We offer life-long ongoing support for you and your puppy/dog. Help with any aspect of raising and caring for your puppy/dog. And support with any difficulties that life likes to throw at us as pet owners. We offer full training services as well for any new road you would like to embark on with your new puppy.
All of our dogs have great temperaments. If you are interested, you are welcome to come aned see our dogs in person and see for yourself their great temperaments and personalities, their willingness to work and please, and work and please some more.